I work, on a per-production basis, in a Net3 facility which owns an Ion. The Net3 system controls Musco fixtures for the arena floor, Lumenpulse fixtures for the seating area, a DRd rack (which I typically control directly from the control module to provide nondim power), and eight Chauvet Rogues.
In 2017 or 2018, during a meeting with the ETC rep/installer, I was told I could access Paradigm via a PC by typing the address into the URL thus allowing for the control of levels, timed events, etc. I witnessed this on the rep's PC and deemed it quite handy if ever I needed it, with my joke being I would have to buy a laptop PC. I owned an iMac & an iPad at the time.
June 2021, the Ion began having booting issues. It was sent to ETC for repairs. Since then, a more serious discussion about having a backup console or option of some sort has taken place with the least expensive solution being the best (only) choice.
Because a PC could access the Paradigm allowing for houselight & game light controls, my big idea was to sell the idea of buying Nomad base. I would create a showfile with only the Rogues patched. I would control the houselights - if certain blocks of fixtures needed to be darkened - via my laptop.
Being able to simply plug a PC into the switch and gain access to the Paradigm has proven to be not that simple.
With the Ion active in the system, when I access Paradigm, controls are there. However, this defeats the purpose.
Without the Ion active, Paradigm is "not connected". I rebooted the connection and and my network setting asks if I want to apply an IPv4 configuration to the USB 10/100/1000 LAN connection.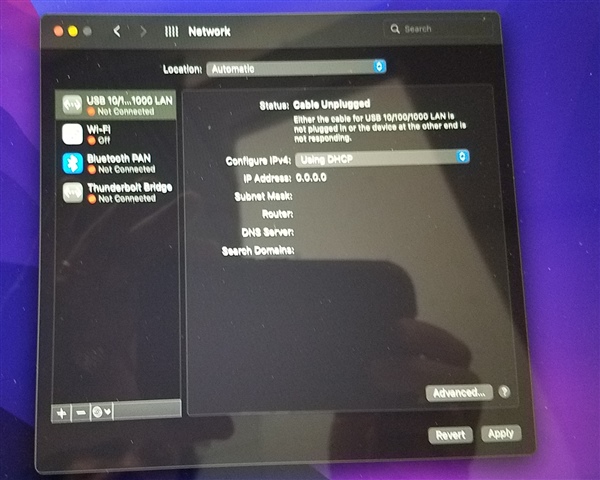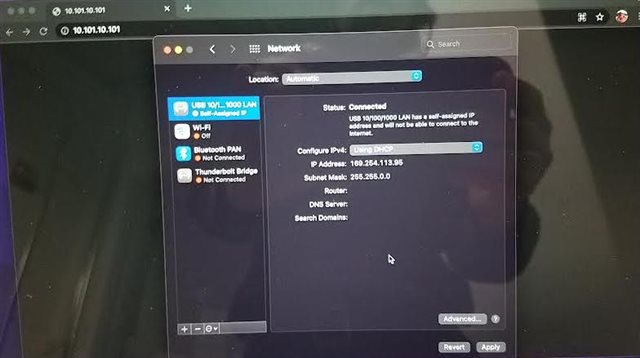 At the time, the facility was still active with attendees leaving and a press conference ongoing, so not-knowing what would happen if I pressed "Apply", I did nothing.
Obviously, I don't want my Mac to be the DHCP provider. I don't know if that's what's going on. I'll check. However, I'd appreciate the Knowledge Base telling me how to access Paradigm via a PC -- without sending the entire arena full of spectators into darkness.